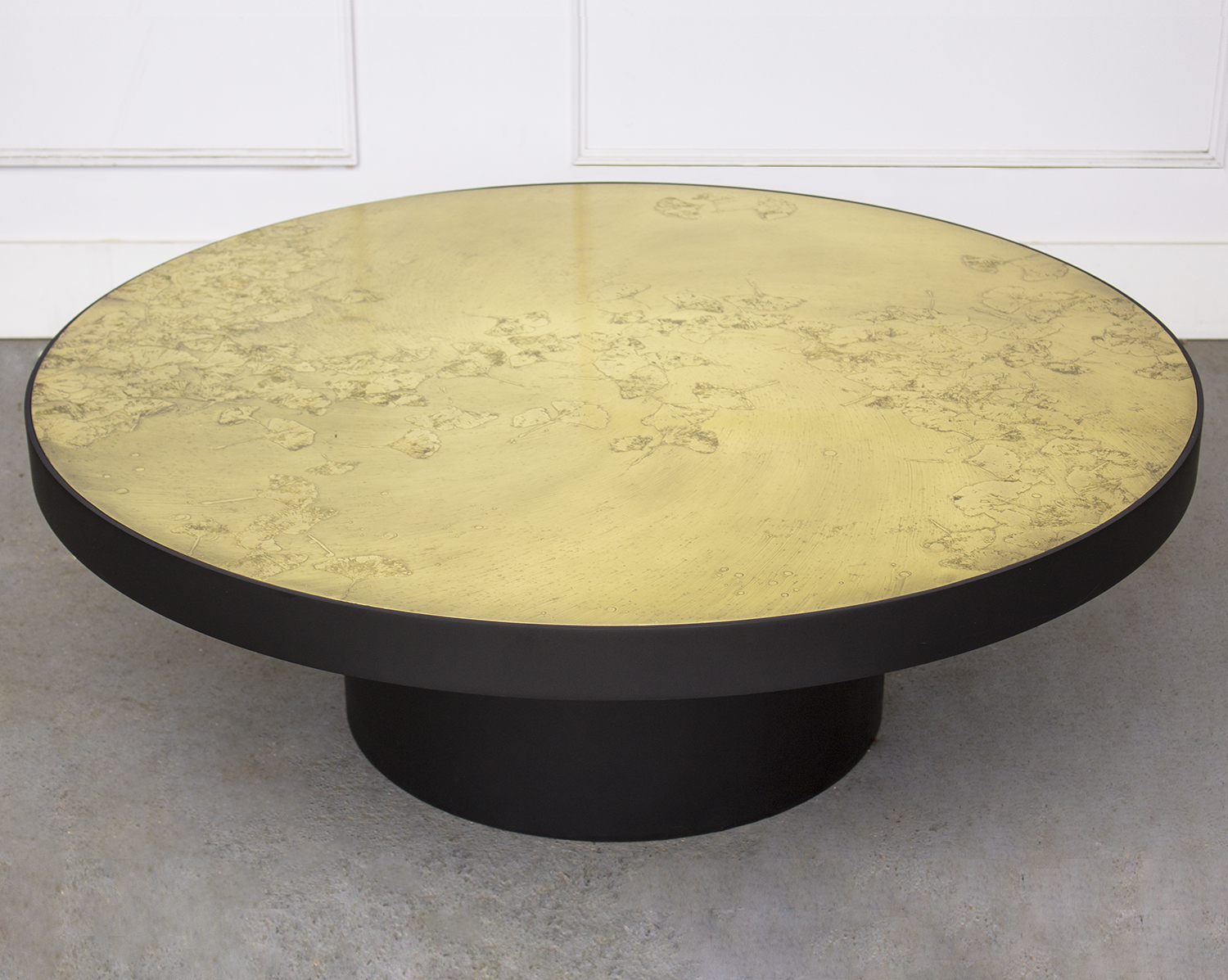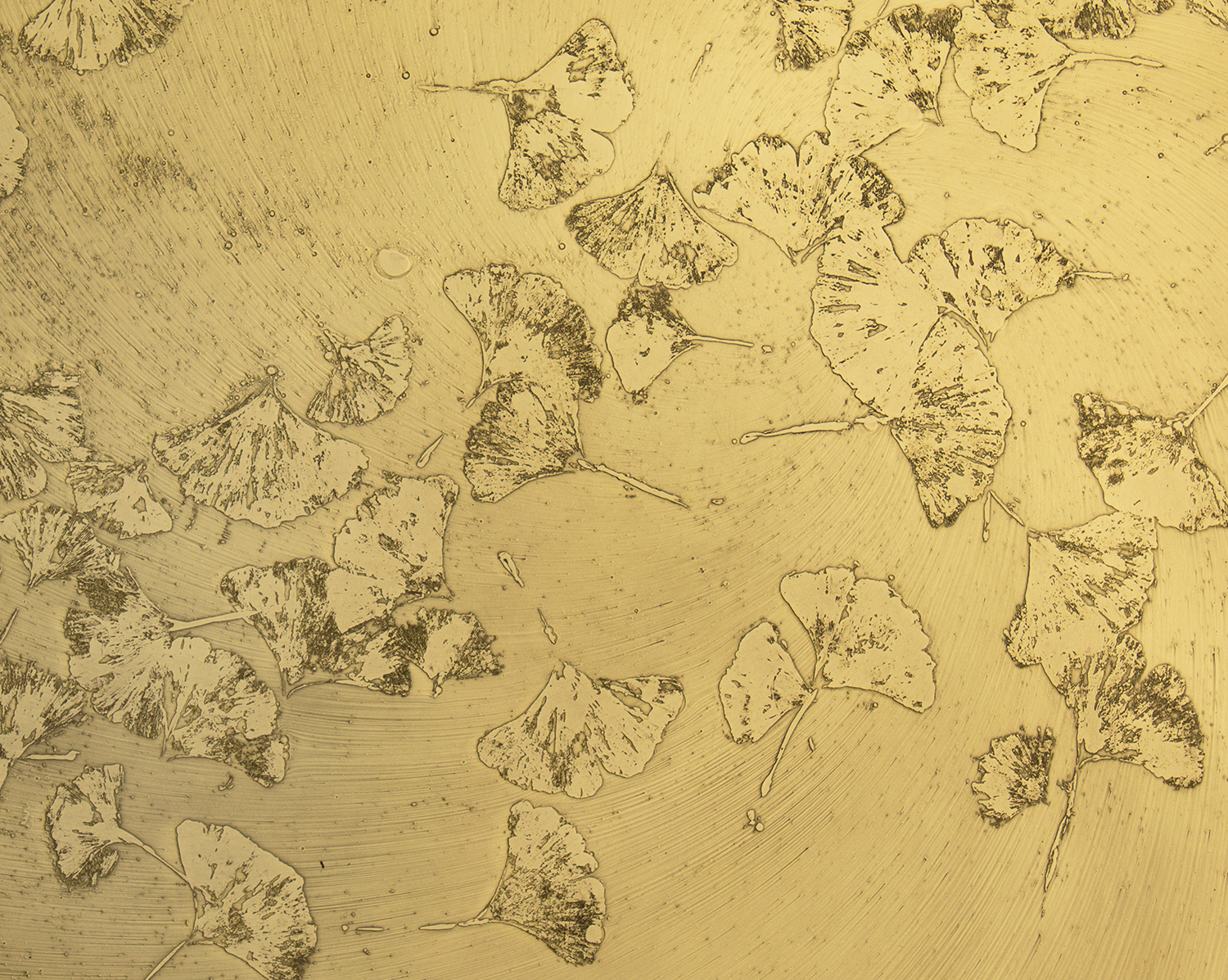 Ambrose Cocktail TABLE
$24,500
Hand stamped ginkgo leafs that are then etched into the brass top of the Ambrose cocktail table create a one of a kind burnished brass coffee table.
+ Dimensions
44-1/2" diameter x 15" tall.
+ Material & Finishes
Ginkgo Leaf Brass Etch Sealed with a Urethane Lacquer , Matte Black Steel Base.
+ Lead Time
2-3 weeks.
+ Customization
+ Tear Sheet